Unique Silver Jewelry Crafted Just for You
Discover the allure of genuine silver jewelry, meticulously tailored to your desires. Our passion lies in creating exquisite pieces using pure Silver and CZ stones, transforming your vision into reality.
Our Bespoke Design Process
1. Share your Vision
Whether you have a design in mind or need inspiration, we're here to collaborate. Share your ideas with us, or choose from our collection of stunning designs.
2. Get It Designed
Visualize your custom piece through high-resolution 3D CAD renderings. We'll fine-tune every detail until it's exactly how you envisioned it. Your satisfaction is our top priority.
3. See It Come to Life
Once you're satisfied with the design, give us the green light, and our skilled artisans will begin crafting your jewelry, ensuring it meets our highest standards..

4. Treasure It
Finally, confirm your custom piece on video and get it shipped to your doorstep, knowing it's been meticulously made to wear and last a lifetime. Wear it with pride, knowing that it's as unique as you are.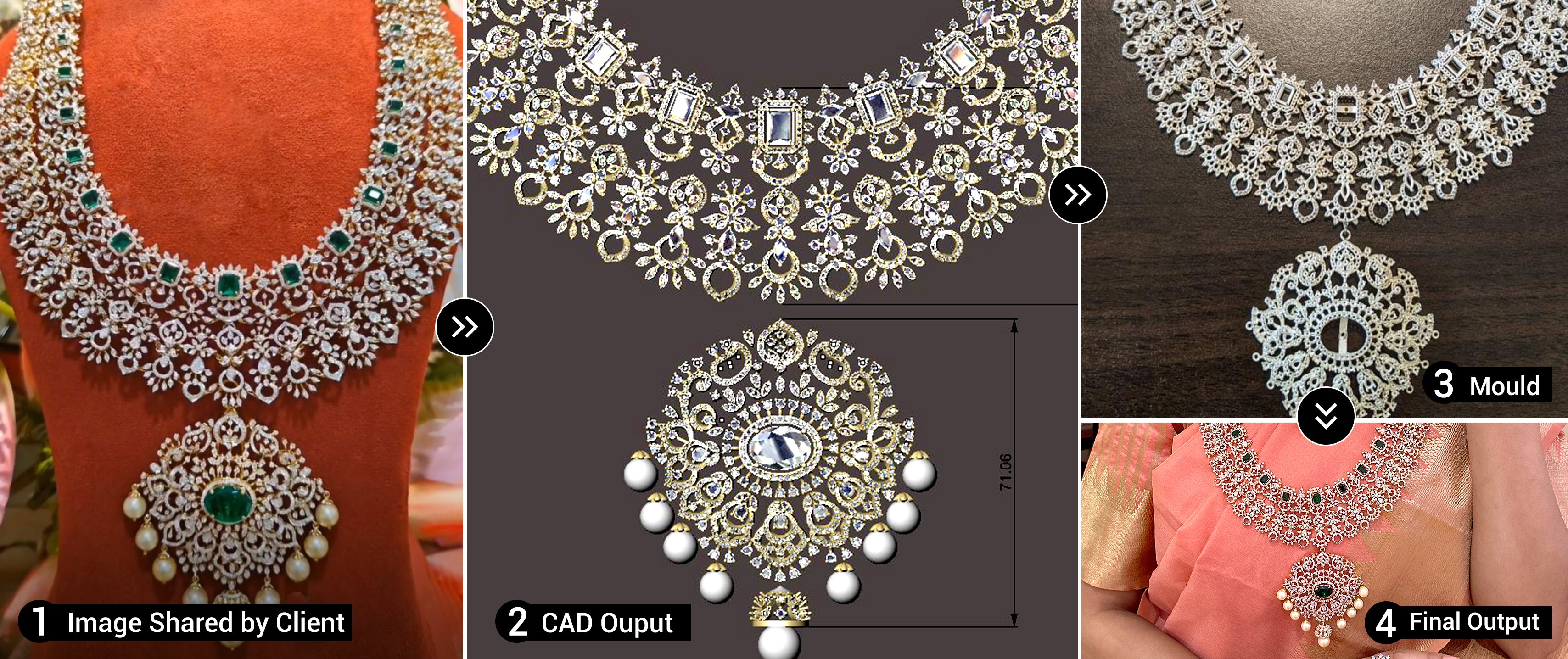 Choose From Our Exclusive Designs
Happy Clients: Read their words of Appreciation